Nonno's Stuffing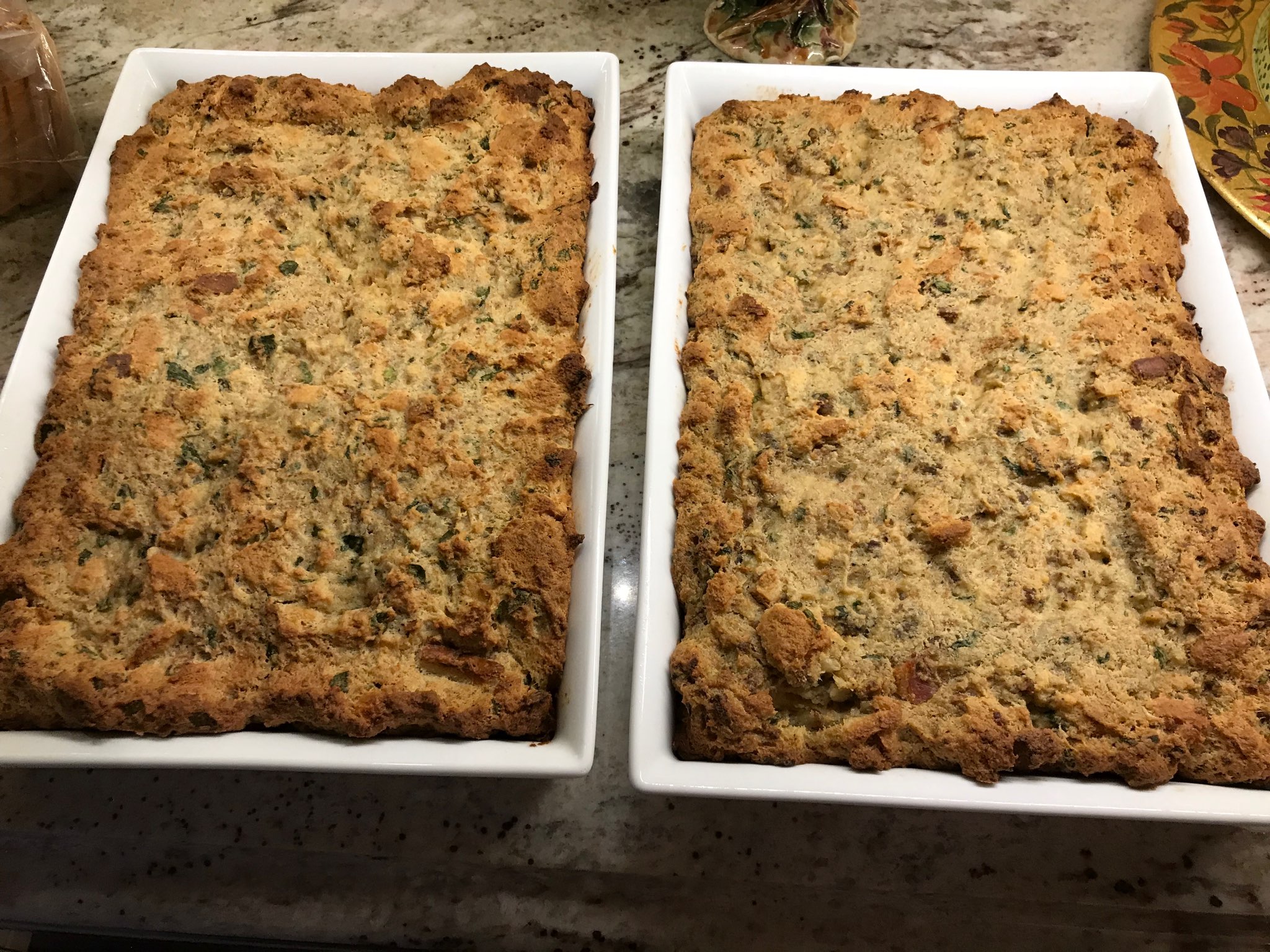 With Thanksgiving being tomorrow here is our family's version of stuffing. Hope you enjoy!
3 16 oz loaves of Pepperidge Farms sandwich style bread
1 pint of heavy cream*
2 pints of half and half*
1/2 bunch chopped fresh parsley
4 large eggs
1 large onion finely chopped
1 stick of butter
2 tsp salt
1 tsp black pepper
Preheat oven to 350.
Cube bread and set aside.
Melt butter over low heat. When foaming lightly add onion and sautee, stirring often until translucent and soft, about 10 minutes.
Remove from heat and allow to cool.
In a large mixing bowl whisk cream and half and half with eggs, salt, and pepper. Add parsley, cooled onions, and cubed bread.
Stir until bread well incorporated.
**Turn into a buttered 9 x 13 inch baking dish.
Bake about 1 hour or until stuffing has puffed above the level of the baking dish and has a golden brown crust.
Remove from oven let cool for about 30 minutes. Cut into squares and serve.
* Lou's grandfather used heavy cream in this recipe. Due to today's health concerns, we have reduced 2/3 of the cream to half and half without affecting the final result.
This is the recipe in its purest form. However, with this basic concept you can add in either browned sage sausage or a medley of cooked shrimp and scallops to create a unique variation.
**This recipe only makes one pan, however, in our family it goes so fast we suggest making two pans.