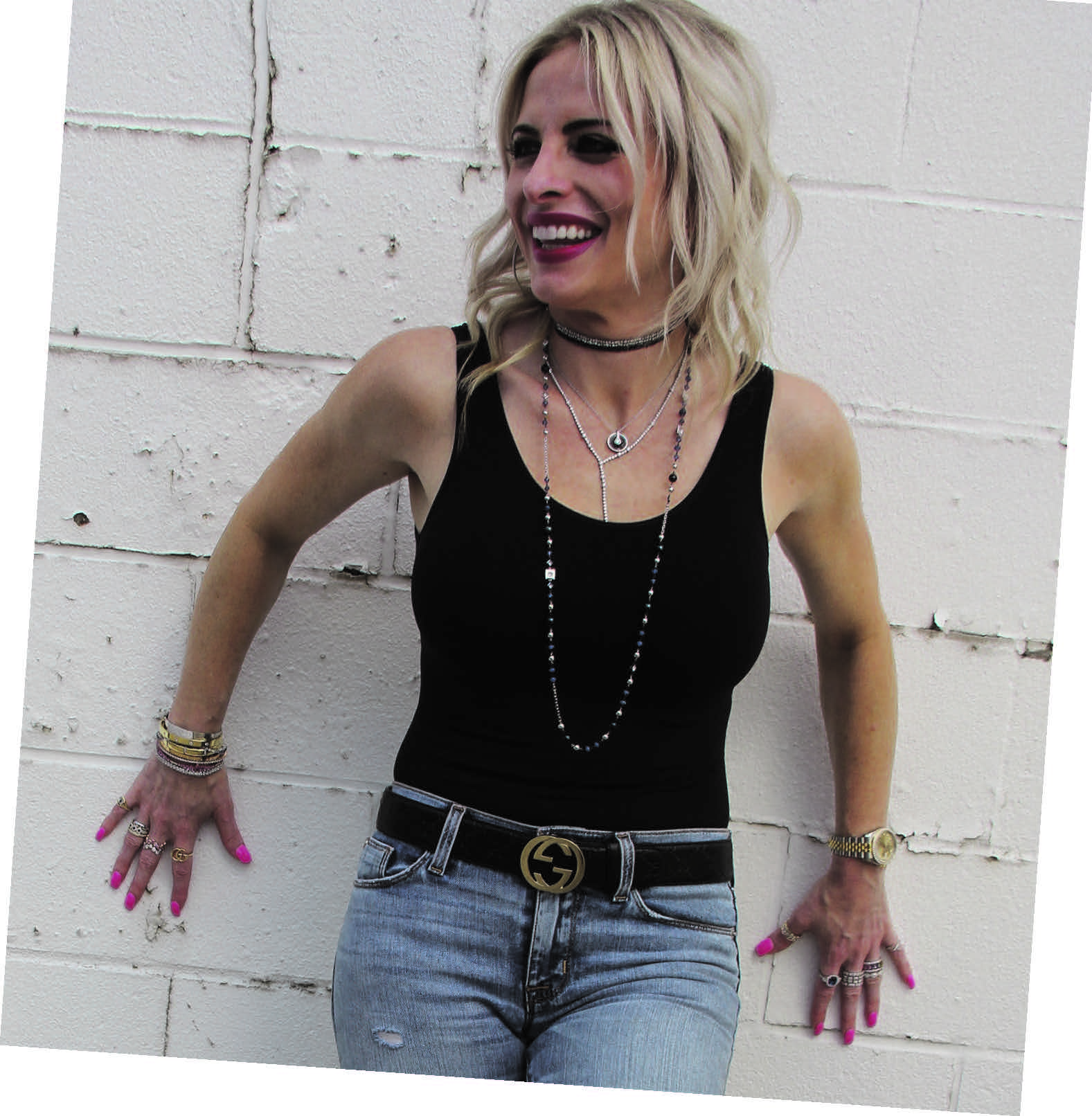 For the past few seasons, the layering craze has shown no sign of slowing down. It's a great way to make a statement with your jewelry. But if you're new to the technique or if you struggle with mixing, matching and stacking your pieces, here are some favorite tips from Amie Guarino.
Necklaces When More Is Better
Whether piling on a few chains or teaming chunky pendants with dainty chokers, wearing multiple necklaces creates that easy-chic vibe that can make any outfit look fashion-forward. For the best pairings, mix and match necklaces in varied styles, widths and lengths so that each individual piece stands out. And keep the one closest to your neck simpler, so it doesn't overwhelm you.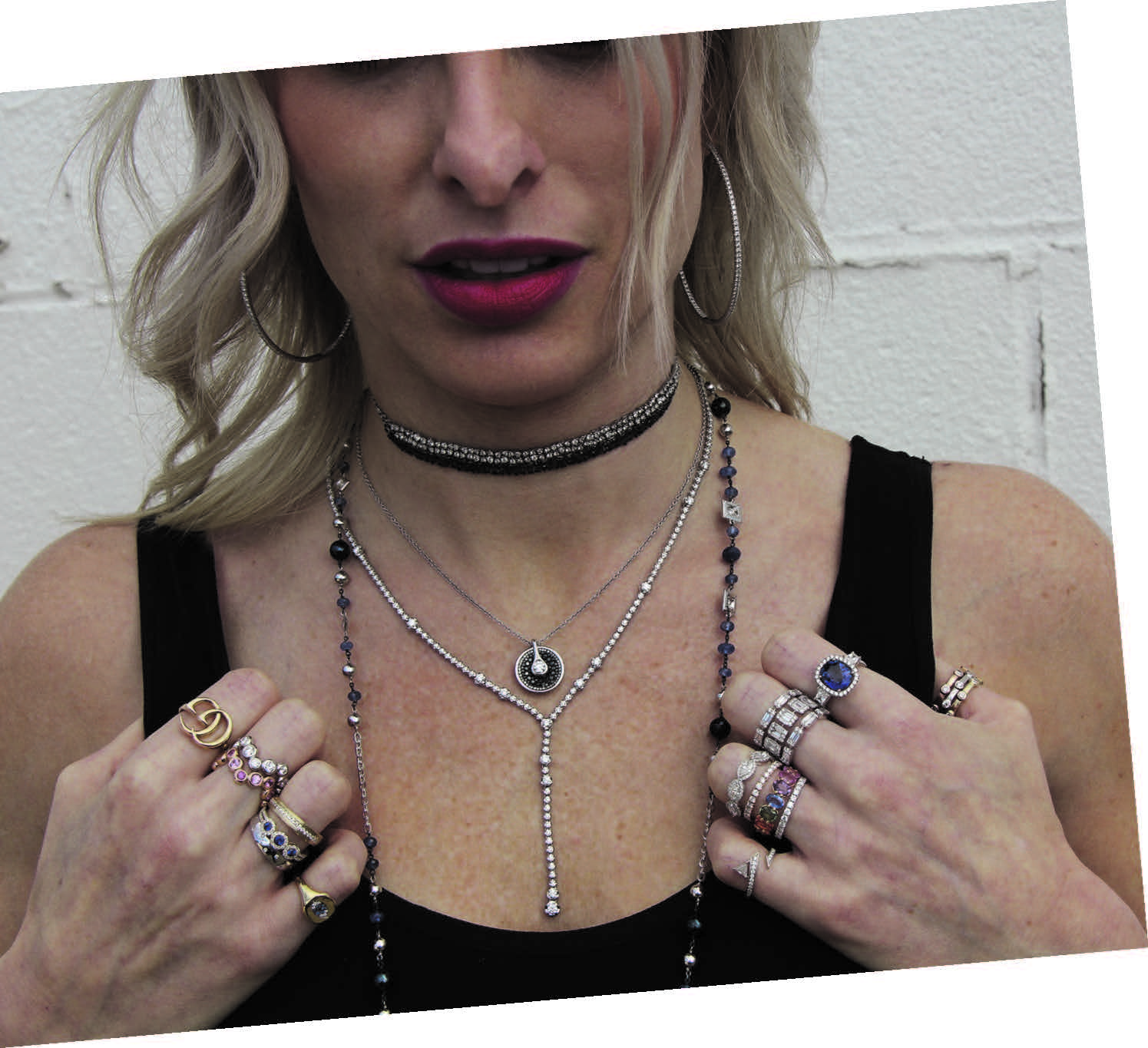 Wrists That Will Wow
Bracelets are easy to stack, easy to collect and easy to master because you aren't playing around with different lengths. For visual harmony and comfort, try to keep the weight of each bracelet consistent. And for maximum punch, follow the rule of three: Odd number groupings make for a more interesting visual follow the rule of three: Odd number groupings make for a more interesting visual experience than even numbers. If you're feeling ambitious — go for five or seven!
Make A Personal Style Statement With Rings
Stacking rings come in all shapes, sizes and designs— and that's what's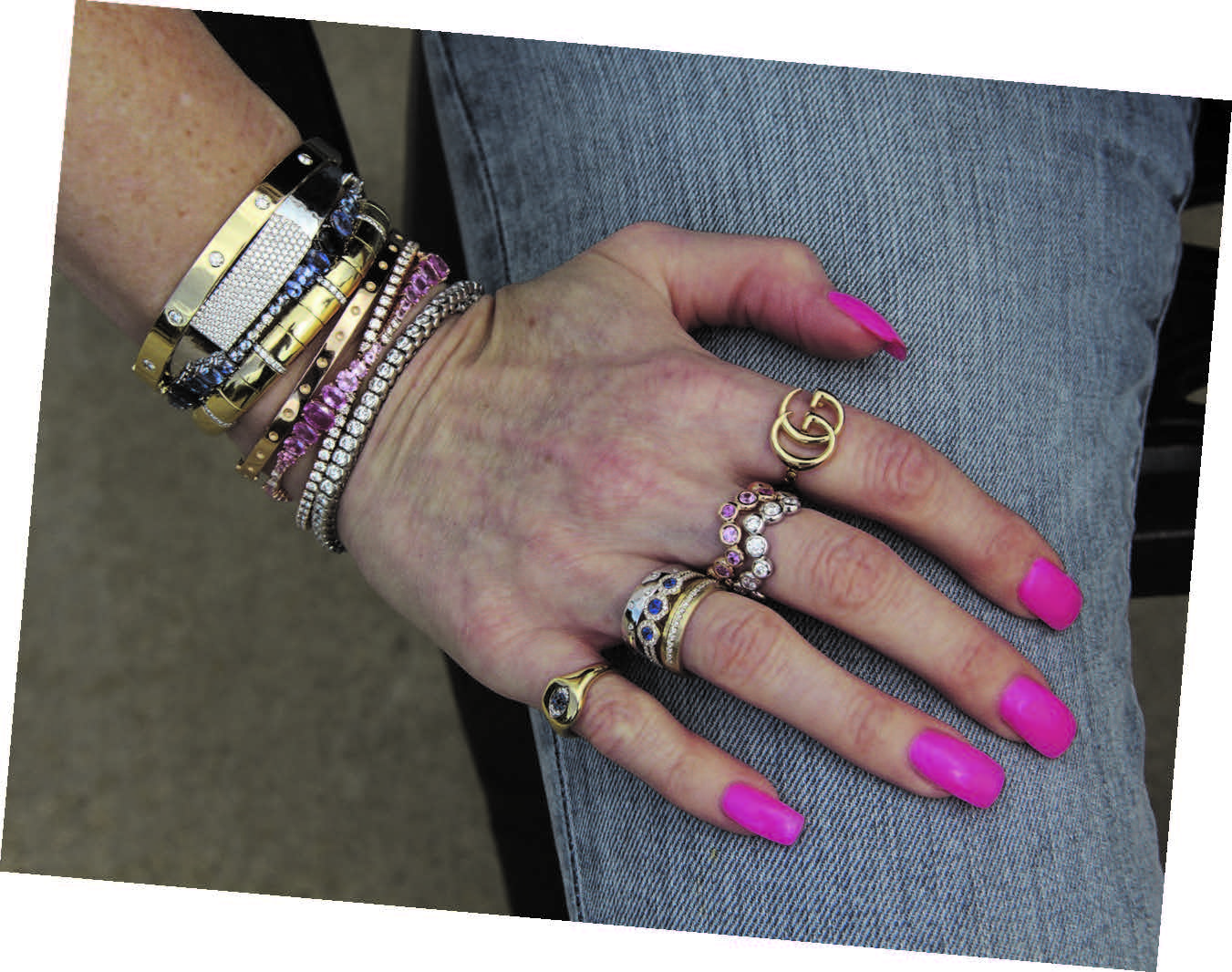 great about them. Features like birthstones and subtle engraved phrases make a personal style statement — as well as great gifts to mark special occasions. One alone makes a pretty accent but worn together they have maximum impact. And it's fun to grow a collection.
Necklaces shown: Casato chockers in white and black diamonds, Mariani sapphire and diamond necklace, A Link Y necklace, Pleve black diamond necklace.
Bracelets shown: Tamis bangle, Phillips House Affair bracelet, LAJ blue sapphire bracelet, Roberto Demeglio Pura bracelet, Roberto Coin Symphony bracelet, Picchiotti diamond expandable bracelets, LAJ pink sapphire bracelet.
Rings shown left hand: David Yurman evil eye ring, Barbella Design diamond bands and three-stone sapphire ring, Gumachian diamond and pink sapphire rings, Gucci ring. Rings right hand: Uneek sapphire ring, Vista three-row diamond ring, Izi diamond bands, LAJ multi-color sapphire band, Beny Sofer marquise diamond band. Thumb and pinky ring Amie's own.