Ground Sirloin Burgers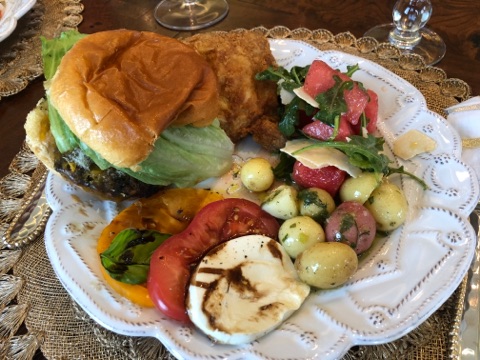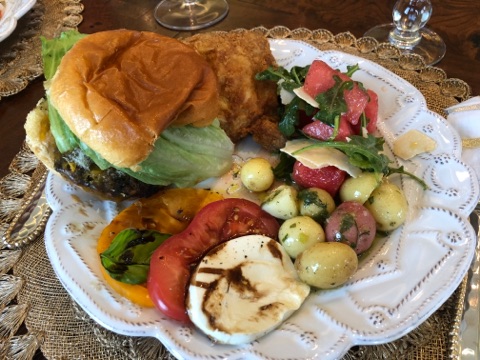 Show dad he isn't the only one that knows how to man the grill by making him these easy and delicious sirloin burgers for Father's Day.
2 lbs ground sirloin
1 large onion chopped
2 tbsp butter
3 tbsp Worcestershire sauce
1/2 cup barbecue sauce
1 cup seasoned breadcrumbs
2 large eggs
1/2 tsp salt
1/2 tsp pepper
Sauté onion in 2 tbsps of butter until soft and translucent. Let cool.
Mix ground sirloin with cooled onions and other ingredients until well incorporated.
Form into 4-inch diameter patties that are about 1 1/2 inches thick. Grill on a hot grill to your liking, or until the center is no longer pink.
Serve on buns with thick slices of tomato and lettuce.