Topaz & Citrine Bring November to Life!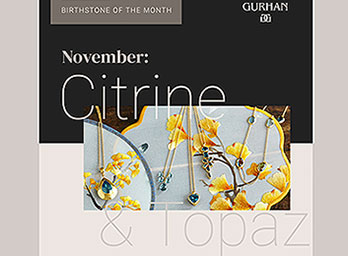 As The Weather Turns Brisk….
The brilliant gold and blue hues of Citrine and Topaz are reflected in the sweet scent of cinnamon and apples and the calm blue glow of a November sky. As the weather turns cold, these two vibrant birthstones remind us that the season upon us is filled with comfort and beauty.
Shop our Gurhan collections for one-of-a-kind gold jewelry to find a piece that's yours alone. Make it a marquee member of your jewelry collection.