Every watch has a story, but it's the legendary men who wore these Rolexes that make them all the more exceptional.
Article By Matt Hranak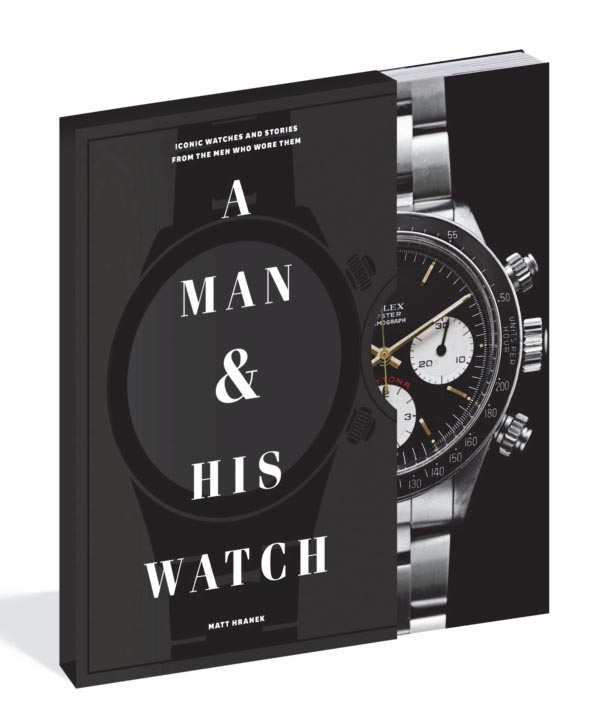 For many men, watches seem to have a deeper meaning than just keeping time. Watches mark special occasions, they tell the world a bit about who you are, and they can, if you're lucky, connect you to the people in your life who matter most.
I have always been a watch guy. I have my father's watch. It's a Rolex Oyster Perpetual Datejust, stainless steel with black dial. I remember the day my father came home with it on his wrist. He was so proud, and I was so happy for him, because I knew the watch was more than just a new timepiece; that Rolex marked his first successful year in business for himself.
In my role, covering the watch market as a magazine editor, I've uncovered some amazing stories about men and their Rolexes. Let's start with the Rolex Daytona that Paul Newman owned. This model, for many, is the watch that collectors spend years hunting for. It is the grail watch for many watch lovers.
The Rolex was a gift from Joanne Woodward, Newman's wife. It was a replacement for the first Daytona that Woodward gave him, a reference 6239, which Newman had given away to the boyfriend of their oldest daughter, Nell. (It was sold at auction last year for a record-breaking, $17.8 million.)
When I finally held this watch in my hands — Paul Newman's actual watch — the feeling was (and I know this sounds crazy) electrifying. But what struck me most was the inscription on the back: "Drive slowly — Joanne." Reading that gave me chills. Thinking about it still does.
Paul Newman was a legend. But he was also just a guy, a husband and a father, who wore a watch to keep time. Just like the rest of us. His youngest daughter, Clea, wears it daily; that most famous timepiece, which could fetch millions at auction (as the one he gave Nell did) is on her wrist as she gardens and rides horses.
At the end of the day, a watch is just a watch; it's the story behind it that can make it exceptional. Here are two more cases in point.
Sir Edmund Hillary's Rolex Oyster Perpetual
There are few achievements that resonate as lastingly in the popular imagination as Sir Edmund Hillary and Tenzing Norgay's first summit of Mount Everest, at 29,029 feet, in 1953. On Hillary's wrist was the unassuming Rolex Oyster Perpetual Officially Certified Chronometer from 1950. With its white face, dagger hands and triangular indexes, it bears little resemblance to the Rolex Explorer for which it is the forebear. The watch was never produced commercially, and was provided to Hillary for testing purposes (Rolex was a sponsor of the 1953 expedition). After returning from the summit, Hillary dutifully mailed the timepiece back to Rolex. The time that is currently on the watch, which resides in the Beyer Clock and Watch Museum in Zurich, is the exact time Hillary reached the summit.
Francis Chichester's Rolex Oyster Perpetual
Francis Chichester, a famous 20th-century adventurer, sailor and navigator, wore this incredible Rolex Oyster Perpetual on his circumnavigation of the globe. When Chichester left Plymouth, England, in his yawl Gipsy Moth IV on Aug. 27, 1966, the Rolex was strapped to his wrist. And when he returned on May 28, 1967, after 226 days of sailing with just a single stop in Sydney, Australia, the very same watch was with him, functioning perfectly, a oncrete testament to the unique skill of the Rolex artists and craftsmen in Switzerland.
View our Rolex collections on our Louis Anthony Jewelers website.